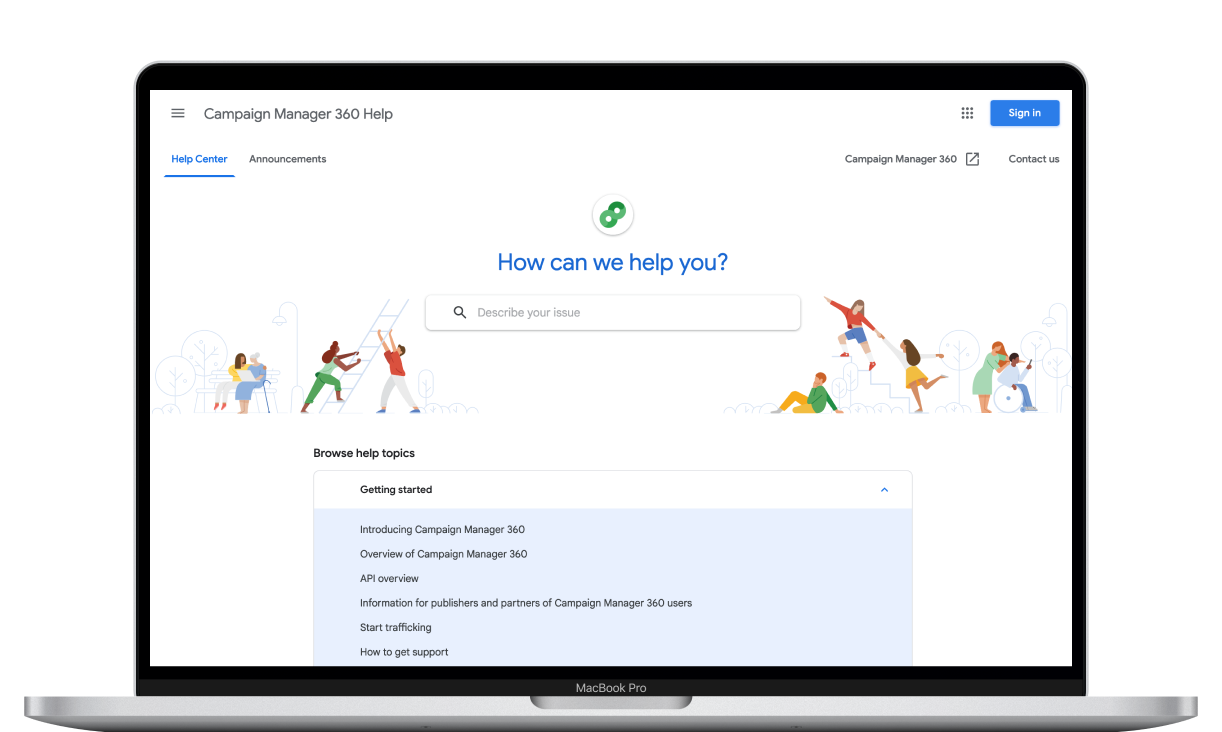 OVERVIEW
Content and UX writing for the Reporting feature in Campaign Manager 360 and Display & Video 360.
ROLE
Technical Writer Intern
TEAM
Technical Writer Manager, UX Writing Lead, Program Technology Manager, Interaction Designer, Software Engineer
Based at Google NYC
TIMELINE
June to August 2021 (12 weeks)
As part of the Ads Technical Writing and UX Writing team, I had the amazing opportunity to improve the usability of the ads management systems, Campaign Manager 360 and Display & Video 360. The products allowed users to analyze their ad campaigns based on relevant metrics and dimensions.
My summer project had 3 overarching themes:
Improving in-product education
UX writing for feedback and context
Documenting product launches
Due to the nature of the product, the project details and internal deliverables are under NDA. For anyone at Google, feel free to check out my work as rhoh@.
Here's a brief overview:
After interviewing users and researching the product, I found that there's a complicated, ads-specific vocabulary used in the advertising world. As a result, new users felt outside of their comfort zone when they scrolled through unfamiliar metrics and dimensions.
Users needed more:
Context within the product
Consistent use of terminology or concepts across products
Updated and clear documentation to reference
I talked with software engineers, UX designers, and other technical writers to refine the solution of adding in-UI tooltips with descriptions to educate users on the meaning of complex concepts without ever leaving the page.

This is roughly how the writing process went: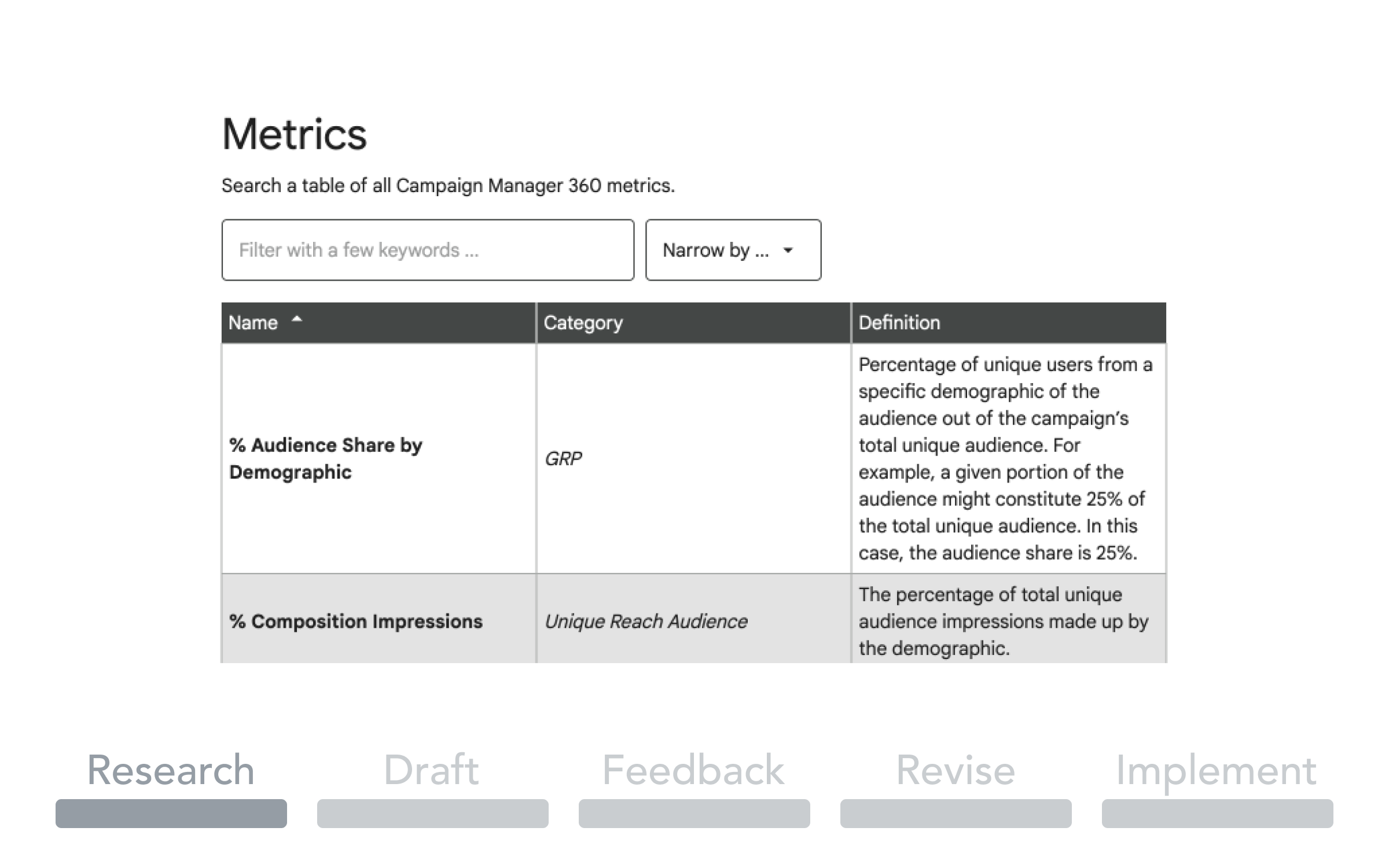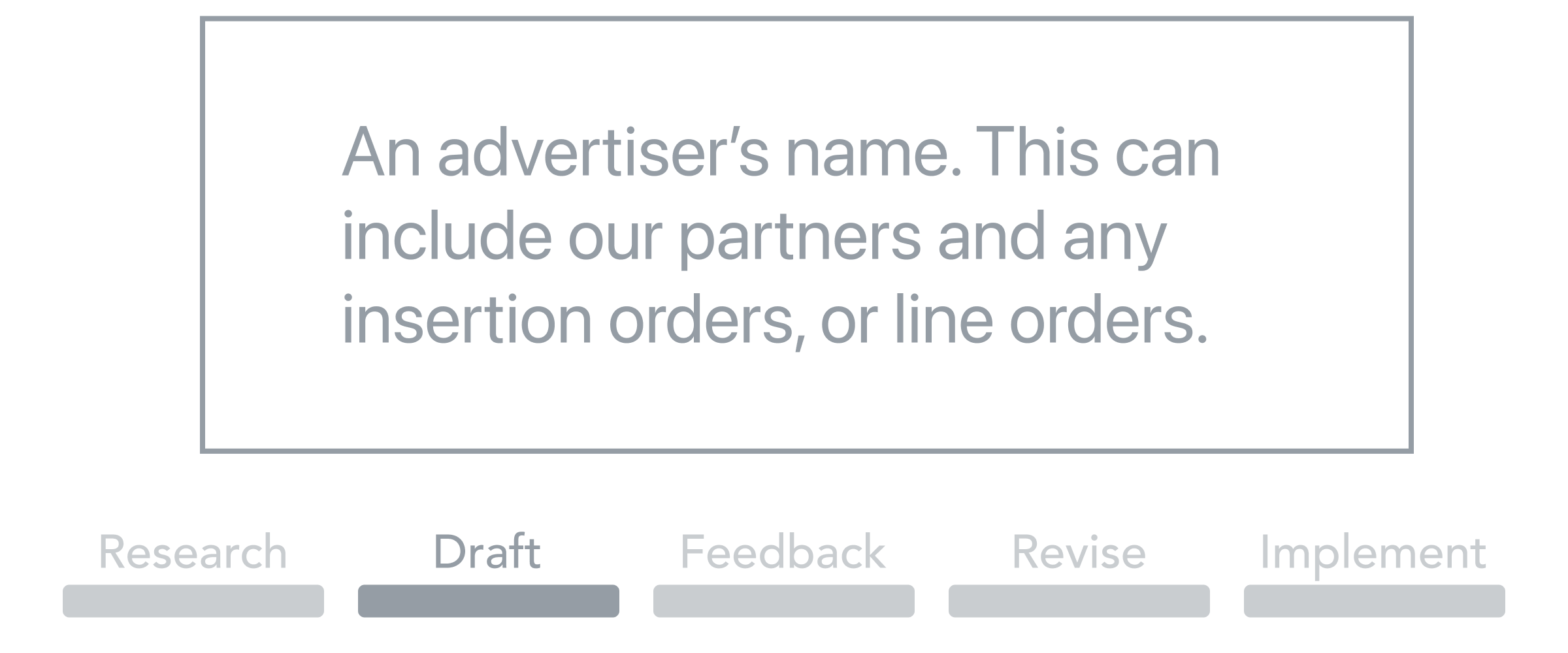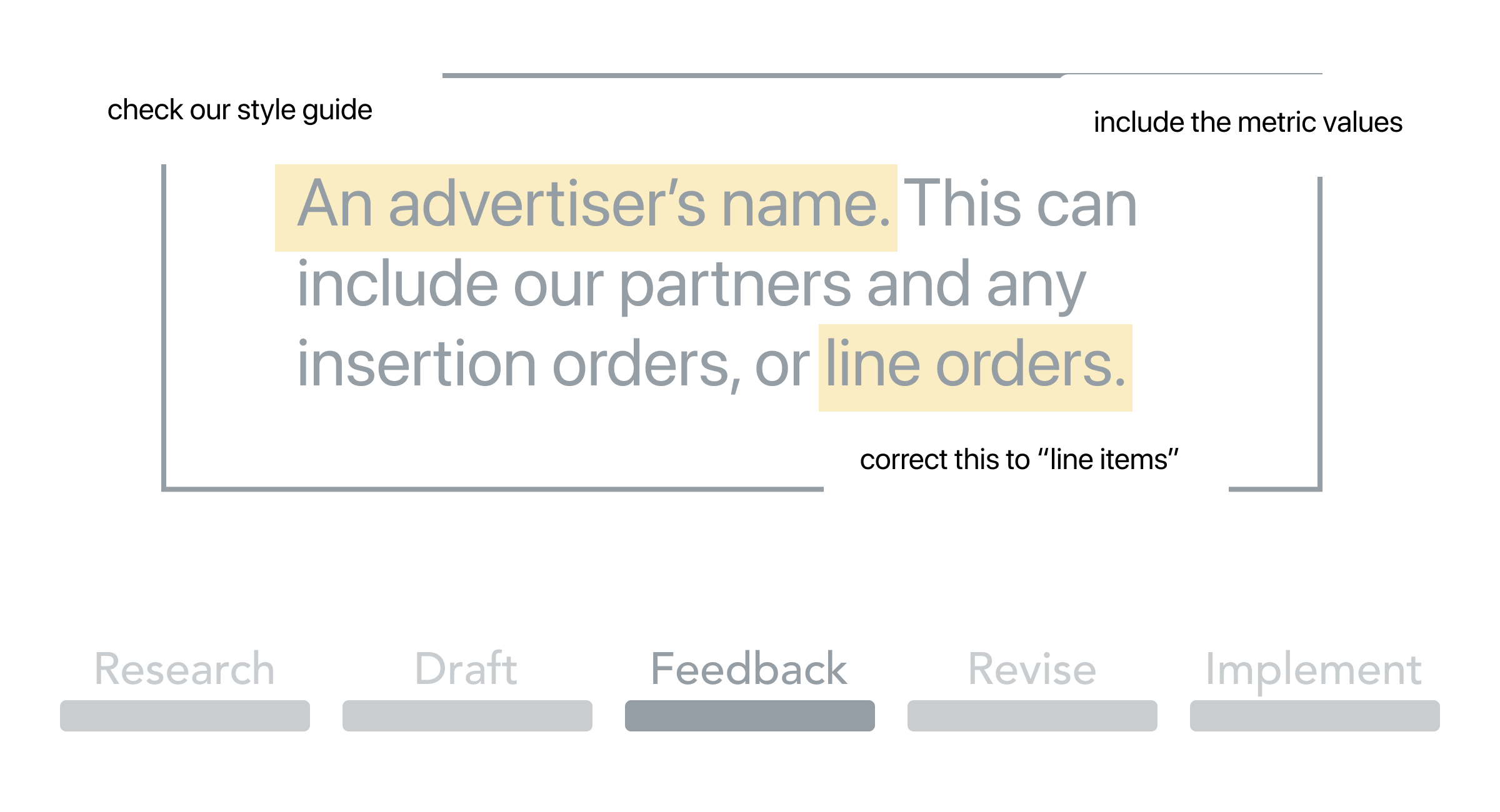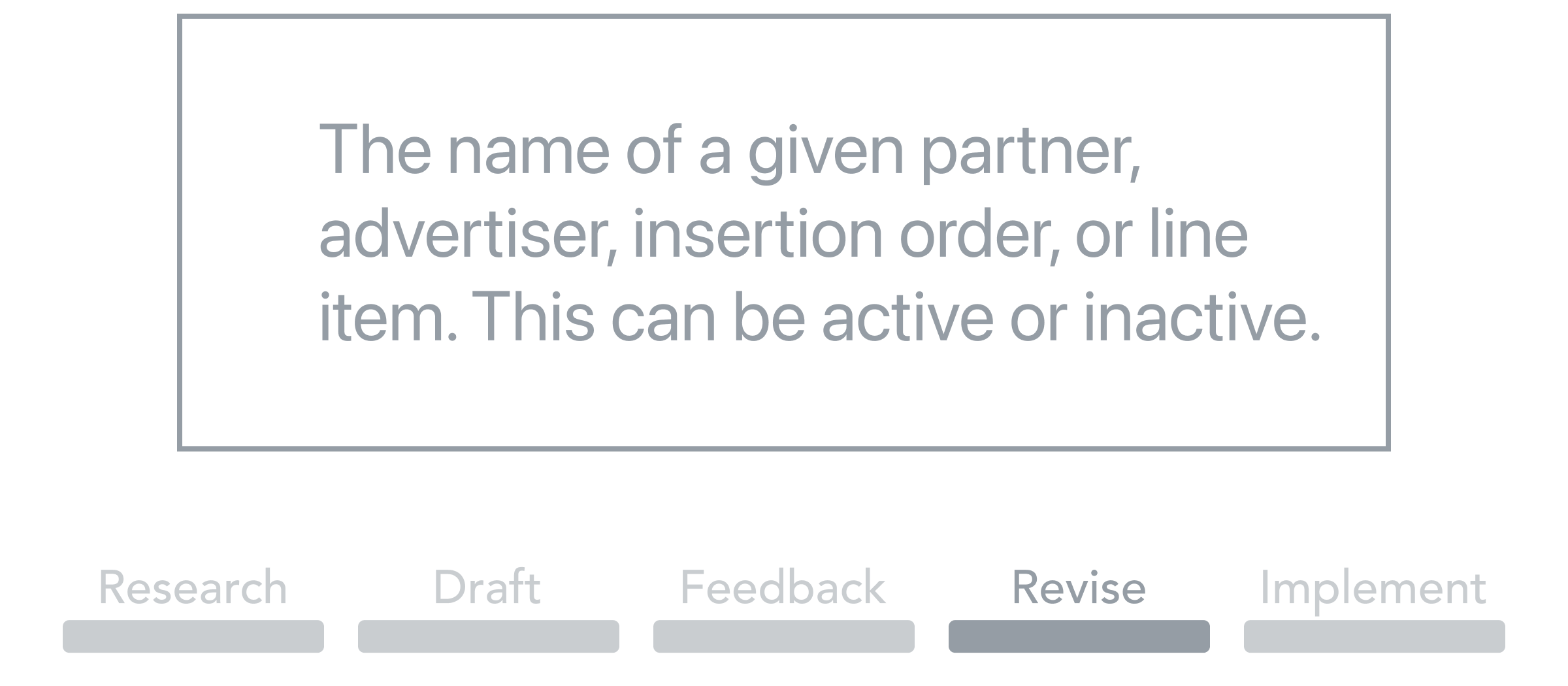 The biggest challenge was condensing paragraphs of information into copy that would fit on the limited real estate in the UI. Leveraging the domain expertise of subject matter experts and the technical aptitude of our users, I drafted 50+ descriptions that were explanatory, yet concise.
Through this process, I also learned about translating text to other languages and creating a design system for content!
I learned that technical writing is a juggling act –– I split my time between several projects during my 3 months on the team.
Product education
Developed a qualitative review for an existing article on modeled conversions↗
Presented my findings to product stakeholders to publish the changes, which consolidated the information cross-product and clarified the Google's approach to conversion modeling.
UX writing
Provided consistent feedback for users on the status of their task through timely alerts.
Drafted copy for an onboarding flow to a new feature in Google Ads by researching onboarding flow patterns, studying existing flows, and getting feedback from stakeholders.
Documenting product launches
Supported 3 larger product launches: 3P App Attribution, reporting quotas, and data downloads in instant reporting.
Communicated regularly in a cross-functional team to understand what information should be prioritized. The last thing we wanted was to overwhelm the user with too much information :-)
The following docs were originally published in summer 2021.
Other deliverables include:
Final Intern Presentation
4 UX writing projects for new features
Qualitative review of an article impacting multiple Ads products
In-UI tooltip descriptions and tracker
Doc plans & drafts
Knowledge of Google's internal Help Center tools
Technical writing is, at its core, education. We are teaching users about our products, beyond just how to use them. In order to accomplish this goal, I learned that more content isn't always the answer. Sometimes removing information or being intentional about the placement of content can make the main idea more clear. Placing clear, instructional writing within the user interface itself is an effective and accessible way to provide valuable context.
Finally, the time spent researching patterns and speaking to subject matter experts may not yield tangible deliverables, but it's one of the most crucial steps in the technical writing process. I now have even greater appreciation for the importance of this work and learning how to communciate the impact of this work to stakeholders!